Noteable Projects:
AEC performed Air Monitoring and Asbestos Containing Materials Inspection services for the demolition of the former forensic psychiatric hospital, which is the present site of the New Toyota Facility.
AEC performed a thorough asbestos containing materials and hazard assessment of approximately 3 million square feet of an operational plant. An electronic user friendly Operations and Maintenance report was provided to assist with implementing future programs.
AEC performed comprehensive inspection and testing activities of the 5 building facility to assess any sources of Legionella bacteria with design and implementation of corrective actions and preventative measures.
Partial list of Projects: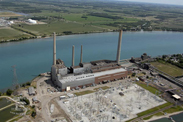 Detroit Public Schools
Erie Whiting
Belle River Power Plant
River Rouge Power Plant
Trenton Channel Power Plant
Monroe Power Plant
Also servicing all substations and service centers
St. Clair Power Plant
Highland Park Public Schools
Grosse Ile Public Schools
Trenton Public Schools
Pontiac Public Schools
Center for Creativity and Literacy
American Montessori Academy
Cooper Elementary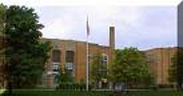 Other Notable Projects
Detroit Public Schools
Erie Whiting
Belle River Power Plant
River Rouge Power Plant
Trenton Channel Power Plant
Monroe Power Plant
Also servicing all substations and service centers
Detroit Public Schools
Erie Whiting
Belle River Power Plant
River Rouge Power Plant
Trenton Channel Power Plant
Monroe Power Plant
Also servicing all substations and service centers